It's a students favorite year in orienteering! It is a WUOC year! The World University Orienteering Championships take place every two years and is where the best student athletes from around the world come to battle it out. WUOC was first held in 1978 in Finland and is a
FISU
event. This year I get the chance to represent the USA and Heriot-Watt University at WUOC. The event is being held in Olomouc, Czech Republic from August 12th to the 16th. This is WUOCs return to the Czech Republic as it was previously held in Plzeň in 2004.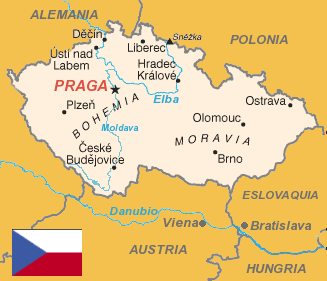 http://www.mundocity.com/europa/praga/datos.html
WUOC has changed format a bit this year compared to the last two I have gotten the chance to race at. This year a sprint relay made up of two men and two women has been added to the program to match the races at the World Champs. This means that there are now 5 days of racing in a row instead of 4. The USA are sending a small female team this year so I am getting the privilege to run every event. Seems like a big task, but I'm up for the challenge! I'm most looking forward to the Middle and Relay events. So how does that match up with order of events and recovery time? Sadly back to back at the end of the week. But surely that just means I should be at the prime having had more time in the woods by then!
I'm missing the Long Distance training on the friday as traveling to Olomouc that day, so model events will start with the Middle/Relay Distance training anyway :) This is where hopefully when I get on the map and start pulling "tools out of the toolbox" things click. It sounds as if it is going to be extremely important to pick the right tool (compass bearing, aiming off, pace counting, ect...) for each leg. Unlike in Scotland (where I have done most of my training) where there are copious contours to help guide you around the maps of around Olomouc looks to be a lot more typical bland continental Europe. More vegetation change, trail networks and blank hillsides. I have had a look back at JWOC 2012 in Poland to get an idea of how I tackled things there and how well they worked. This time around I think I'll be looking at using my compass a bit better!
Helpful Information
USA Team:

Women - ME! (DVOA/EUOC), Tori Borish (COC), McKenzie Hudgins (USMAOC)
Men - Giacomo Barbone (CSU), Jacob Grant (USMAOC), James O'Keefe (USMAOC), Hans Sitarz (USMAOC), Charles Whitaker (USMAOC)
Team Leader: Ian Jones
Czech Republic time zone is GMT + 2hrs

1hr ahead of UK/Ireland
6hrs ahead of East Coast USA
Now best be off asleep so I get up to finish packing and catch my plane!